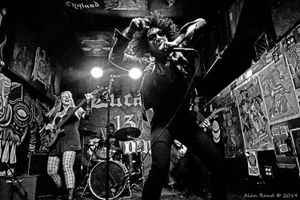 "

Under The Moon" is darkly intriguing punk grunge, frank and in-your-face rock 'n' roll"
— Janet Goodman @MusicNews Nashville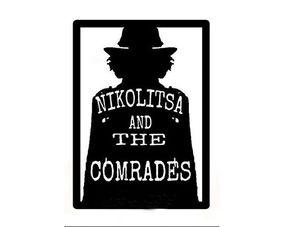 Nikolitsa and the Comrades is fronted by Nikolitsa Boutieros, a multi-media artist from New York City. An already acclaimed photographer (who's work has appeared in Spin.com, Time Out and various galleries), Nikolitsa has photographed industry icons like Nick Cave, Patti Smith and many others. You see a vivid, dramatic dance in her photography. Not merely photographs, but compositions 
unlike any other. It is this same captivating vision that she injects into 
her music with Nikolista and the Comrades. 
Nikolitsa has risen above her early life challenges to divert those raw 
experiences towards the passion in her music, and the mysticism of her application to the arts. She has blossomed into one of New York's major rising talents! 
By blending elements of punk, alternative and grunge into her music, she creates a wave of sound that is big, raw, heavy and melodic while remaining identifiably hers alone. With grit, savvy and intent, she exudes a peaceful but energetic aura with her timeless voice that is only embellished by her amusingly honest lyrics. 
0:00/3:15

0:00/3:39

0:00/2:28

0:00/3:44

0:00/3:40

0:00/5:21

0:00/3:18